Welcome to Steppingstone School as we celebrate our 40th years
I'm serving as Board President, however, for over 35 years, I've been involved in various positions such as classroom teacher, Admissions Director, and classroom support teacher. I ask myself, "Why can't I walk away?" Simply put, it's rewarding and exciting to personally be part of an organization that provides an atmosphere of care and support for the gifted child whose needs are not a priority in most educational institutions. 
I've witnessed gifted children's inquisitiveness often being regarded as a child who asks too many questions or one that is seeking unnecessary attention. Sadly, this often gives the child a negative feeling of self-worth which goes against my values. This program gives attention to development of the whole child with a curriculum of in-depth studies which are integrated with problem-solving and critical thinking activities while supporting their personal development.
During my tenure, I've conferenced with parents who were stressed about finding the best fit for their gifted child and felt I could provide insight to their concerns by sharing my experiences at Steppingstone. Our school provides a physically but also emotionally safe environment while addressing the individual needs of each child, with an in-depth study of academics and enrichment programs. Over time, I've witnessed children blossom with confidence and the notion that, "It's okay to be who I am!"  Our small class size allows closer student/teacher interactions which other schools can not provide. Steppingstone provides mastery learning where students correct all their errors which are rechecked by the teacher. Several alums visit the school to share their support and ask, "Do you still have Lincoln Logs for young students to play with?  Those were the best!" Yes, we do have Lincoln logs and other hands-on activities. Some alums chose to room together for college. Friendships are developed because of similar interests, not because of a large class size. There is a good chance our students will be life-long  friends. This population has the intellect, ability, and interest to help society. These are some reasons for my continued support.
As President of the Steppingstone School Board of Trustees, I personally confirm the excellence of this school.  Many of our trustees were parents first, such as many of you, searching for a better school environment for their gifted child. They came to understand that Steppingstone's mission of developing well-balanced children goes beyond the classroom. Our PARC residence allows access to providing our students to a variety of other enrichment programs that are housed in the building such as glass blowing, art, music, swimming, fencing, and a variety of instrumental teachers as well as drama and athletic programs. This past year, students worked with other tenants such a Friends of the Rouge to install rain gardens. They learned how to plant bushes and other flora as well as where to place the mulch and how to use a shovel, and students continue to participate annually in their Rouge River water quality testing as they have for the past 20+ years.  In addition, we are able to participate monthly in the MI Philharmonic's First Friday lunch concerts (due to COVID, in-house concerts are temporarily suspended but will continue when safe).  Since the MI Philharmonic Youth Orchestra is also housed at PARC, several of our students have auditioned for and qualified to perform with them.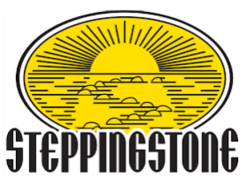 – Board President, Steppingstone School for Gifted Education
The Board is dedicated to the mission and vision of developing gifted students, Young K – grade 8, into confident, capable leaders. We are a nonprofit institution that not only can rely on tuition to support its mission, but also community support through our Annual Giving Campaign and Annual Benefit Auction. You can find more information about how to help in the "GIVING" section of this website.
Let's not leave gifted children behind!  Let's develop their giftedness as a valuable natural resource for society!
Thank you for your interest in Steppingstone's unique program,