Make your check or money order payable to Steppingstone School and return it with the Annual Giving Pledge Form. Current families may charge their donation to their Steppingstone School Account.
For a one-time, monthly, or company match donation, complete the online Annual Giving Form. It offers credit card processing (Visa, Mastercard, Discover, and American Express) as well as ACH/e-check, and Apple Pay and Google Pay mobile wallet transactions.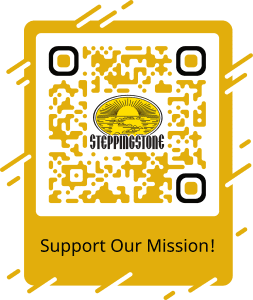 To make a planned gift or gift in memory/honor of someone, complete the Annual Giving Pledge Form which has a section for credit card gifts. We accept Visa and MasterCard. You may call 248-957-8200 to make your gift by phone.
Click the button below to donate through PayPal.
Click the button below to donate through Square.
A good alternative for some supporters is to include Steppingstone as a beneficiary in an insurance policy, trust, or will. Gifts may also be pledged over a period of months or years. These long-range plans help secure the future of the school without immediate impact to you financially.
Steppingstone is happy to accept personal property in accordance with the school's gift guidelines.
A gift made in tribute to or in memory of a loved one can provide both a wonderful remembrance and a contribution to Steppingstone.
Many corporations match contributions made by their employees or retirees. If your company has a matching gift program, your gift could double or triple in value. Please contact your personnel office for information.
The Michigan Single Business Tax Credit is equal to 50% of the amount of the contribution with a maximum credit of $5,000 or 5% percent of SBT liability before credits, whichever is less.