Steppingstone is dedicated to providing a learning environment for the unique needs of gifted children – academically, intellectually, socially, physically, and emotionally
At Steppingstone School for Gifted Education, our vision is to unlock the full potential of underserved gifted children.

We nurture their intellectual and personal growth to become compassionate and responsible global citizens. We strive to provide accessible education for all gifted students regardless of their background. Our ultimate goal is to create positive change in society by empowering gifted children to realize their potential and make a positive impact in their communities and the world.
Our purpose is to provide a satisfying, challenging, and joyful learning experience for gifted children by providing the opportunity to unlock the gifts that were trapped by the limitations of the traditional educational structure.

We will present gifted children with the opportunity to discover their passions, set purpose and goals in pursuit of those passions, develop the personal, academic and intellectual skills that will allow them to keep open options, realize the successful achievement of their goals, and do this with integrity and consideration for the good of society and the world.
"Most importantly, Steppingstone made a promise to us six years ago: they would unlock and release the gifts within him."
– Steppingstone parent.
The Steppingstone Approach: school for gifted children
We treat each student as an individual with understanding and compassion. Unfortunately, many gifted children are not identified or understood, especially at preschool and early elementary school ages. As a consequence, many of these high-potential learners don't reach their potential.
We provide a safe place to be smart and to be with intellectual peers; we provide a place where the gifted child can have friends; we provide a place where excellence is honored, intelligence is celebrated, and creativity is rewarded.
Academically, we have developed a student-centered, differentiated curriculum. Our program is designed around the characteristics of the gifted/high potential learner; we accommodate their academic, intellectual, physical, and social and emotional needs. Merely varying the degree of difficulty, increasing the pace, or just giving a student more of the same work does not yield a differentiated curriculum.
Because of the diverse cognitive, social, and behavioral nature of the gifted child, we use a variety of instructional and support methods. Based on the needs of each student, we apply the following instructional techniques in any number of combinations: acceleration; compacting; variety; remediation; reorganization; flexible pacing; and advanced or complex concepts and abstractions 
In our educational philosophy and teaching methods, we recognize that gifted children are wonderfully made, are diverse and complex, and are on a unique developmental cycle. Therefore, we nurture and educate them in a way that unlocks their special qualities.
In 2018 Steppingstone relocated to Plymouth Arts & Recreation Center (PARC) in downtown Plymouth Michigan, the same town where Steppingstone School first got its start in 1981. We are happy to be back home and to be able to give back to the community where our journey began. Our facility is unlike any other.
PARC is home to dozens of culturally rich, artistic, and enriching small businesses and nonprofits. Across the hall from our classrooms is Acorn Glassworks, a publicly-accessible glassblowing studio. Just down the hall is local Children's Book Author and Illustrator. Under normal non-COVID circumstances, students at Steppingstone often eat their lunch while watching the Michigan Philharmonic practice for upcoming performances.
The facility is home to more than 30 organizations, including its newer tenants like the Plymouth YMCA, and Friends of the Rouge. The PARC facility is populated with close to 30 nonprofit organizations that range from cooking schools to artist collectives and dance studios.
Many of our students attend the swim, dance, or art classes at the building after school – a virtual once stop shop for all your child's extracurricular needs. PARC sits adjacent to a 10-acre property that includes the 42-year-old Plymouth-Canton Steelers football stadium and practice fields.
The infrastructure work on the PARC building is multi-faceted, including the installation of new ceiling tiles on all three floors, new LED lighting, paint on the walls and lockers, and refurbished flooring, including the original terrazzo floors. We could not ask for a more diverse culturally rich and engaging environment to educate children.
Who We Are: A Note From Our Head of School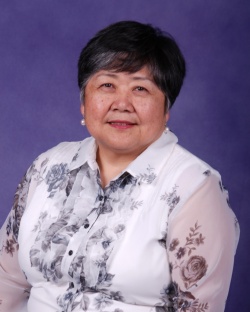 – Founder Steppingstone,
School for Gifted Education
Welcome to Steppingstone, School for Gifted Education. We invite you to explore the Steppingstone approach to teaching gifted children from early Kindergarten through Grade 8. Steppingstone was founded in 1981 and has always responded to the needs of gifted children. We understanding their unique social and emotional perspectives. Therefore, we have fine-tuned the school experience and individualized academic challenges for them.
Our pace, structure and content are inherently different from what is beneficial for the average child. Gifted children display an ability to learn rapidly, retain information and understand complexities. They need an educational experience with a rapid learning pace and continually challenges their intellect.
We use teaching approaches and an in-depth study of a range of subjects to bolster their interest and motivation. For example, we have found that this method helps them reach their full potential, something that is seldom possible in other schools.
Gifted children benefit from a classroom with peers who understand their perspectives and jokes. They need friendship and emotional support that is difficult to achieve in a typical classroom. In other words, this may be the first time your child feels the satisfaction and joy that comes from being challenged by exceptional peers.
Our students graduate from the 8th grade performing in the 95- 99+ percentile for academic achievement. Therefore, our goal is to facilitate the development of talented, well-balanced and motivated young adults who can take their place as the leaders and visionaries of tomorrow. In conclusion, we welcome you as partners with Steppingstone, School for Gifted Education in "Unlocking the Gifts" of your unique and special child.
In response to a group of ten families who needed an educational program for their gifted children, Kiyo A. Morse founded Steppingstone School in 1981 as an independent, elementary day school in Plymouth, Michigan. This decision was made in the spring; in the ensuing four months, classrooms were rented, students were enrolled for the fall, and a parent support group was established. Initially, two classrooms were opened, one for grades 1-3 and one for grades 4-6. Since this time we have learned and grown with every new student
With our return to Plymouth, the potential of the PARC is being explored to supplement and enhance the programs already in place. For instance, we are able to enjoy their First Friday lunchtime concerts on the first Friday of each month. Students are able to study instruments like the violin from Hektor Qyteti, the conductor of the MI Philharmonic Youth Orchestra, which is housed in the PARC. 
A STEaM artist is in the process of partnering w/ Dr. Morse and the SMART Ctr. Our swim program does not require carpooling since the pool is just down the hall, and the athletic fields are available for recess and PE. In addition the ice arena is across the fields, and the public library is across the street along with the Historical Museum. 
Also, since the center of town is only 2 blocks away, we are able to participate in many of the community activities such as the Plymouth Ice Sculpture event. In addition to adapting to our new space, plans are being developed to regroup and regrow the student body.
Do you have questions about our gifted programs??
Feel free to give us a call at
Don't forget to check out